CHOOSE YOUR PIXEL PITCH
Pledco can help you decide what is the best and most suitable pixel pitch for your Billboard. We have a standardized process to choose the correct pixel pitch , and maximize the capability of the LED display Billboard. The viewing distance and the height in which the LED display is from ground level play crucial factors choosing a LED display billboard. At Pledco we take numerous variables into consideration before proposing various pixel pitch options for you to choose from.
The image below depicts the ideal pixel pitch depending upon viewing distance.

---
CHOOSE YOUR LED DISPLAY BILLBOARD'S SIZE
Pledco offers a wide range of sizes for YOUR LED display's billboard. Whether you desire our wide, tall or landscape series Pledco can customize the actual size of the LED display's billboard.
Below is an image of various standardized LED display billboard sizes, however we are also able to cater to any customized size depending upon request:

---
CHOOSE YOUR FRAME SIZE FOR CUSTOMIZATION
Pledco offers a wide range of frame sizes to allow YOU to customize YOUR LED display billboard into any shape or size you desire.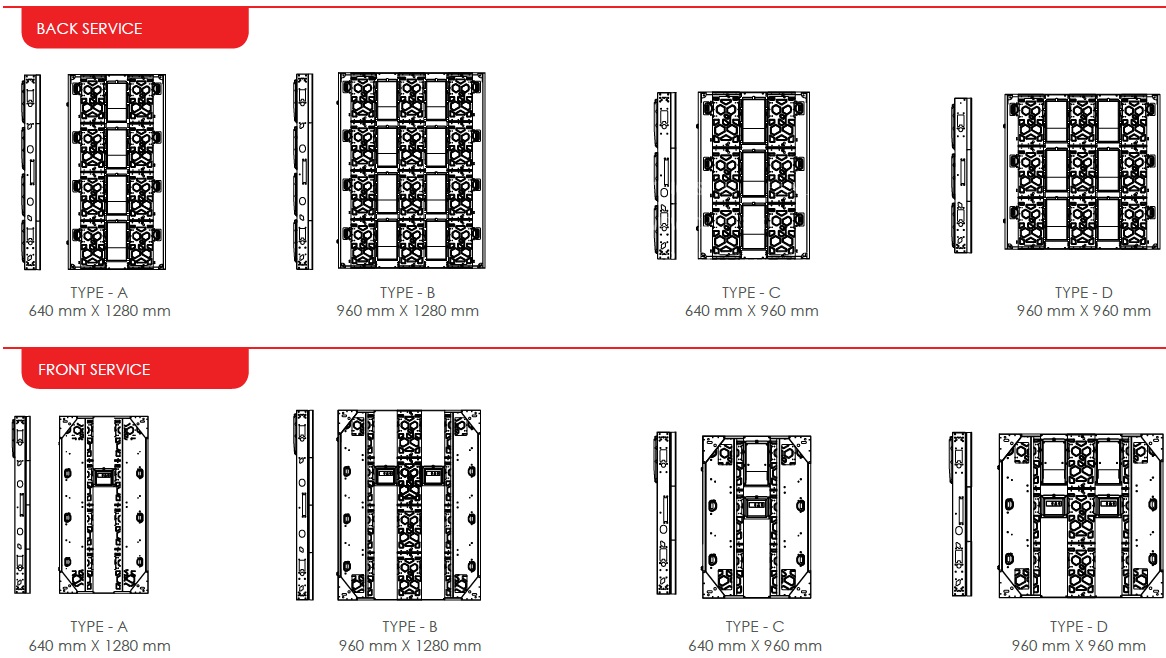 ---
PATENTED IN HOUSE CUSTOM CONTROL SYSTEM
Our Control System can run on-line (synchronous) as well as off-line (asynchronous). The displays can be accessed, controlled as well as monitored online thanks to our unique, reliable and stable Linux-based platform.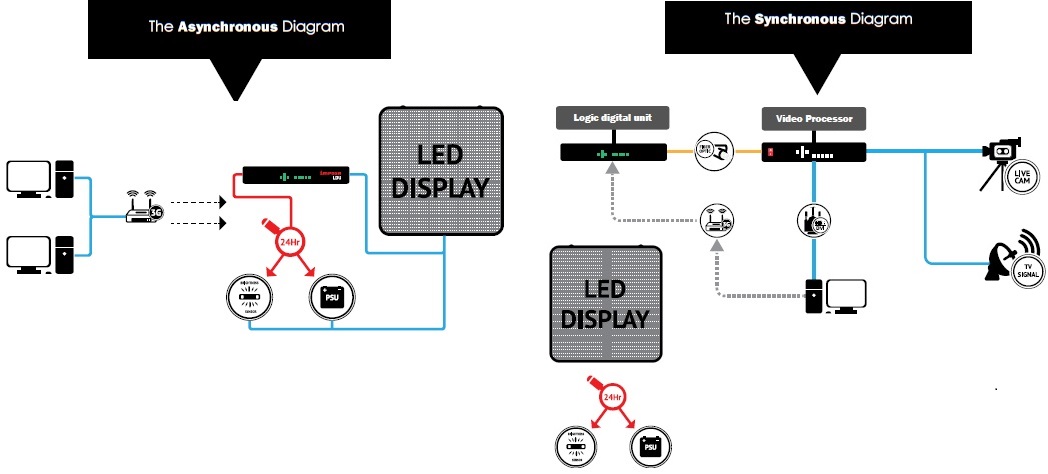 ---
DATA, POWER BACK-UP & MONITORING
The system monitors every LED lamp and Power Supply, with the ability to notify immediately upon failure. This highly innovative function ensures continuous display up-time. In case of failure, your displays' control system can send a SMS or an e-mail, and inform you of the exact error in occurring.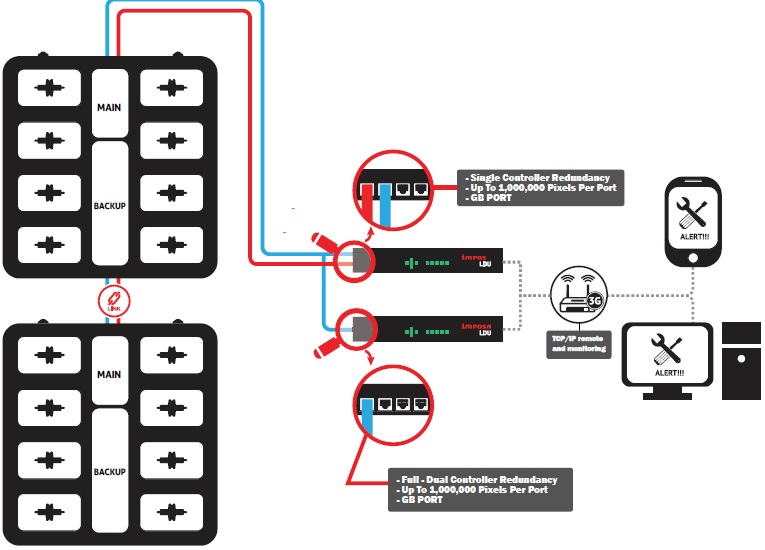 ---
SYSTEM CALIBRATION
All X & Y coordinates are kept in our client project database. When you order new tiles for an existing project we retrieve the original X & Y coordinates. This ensures during calibration all colors are matched properly. Typically in video mode you will not see any color differences, however when white is at 50% brightness the user may see a slight difference in color.
---
COLOR ENHANCING
After calibrating with our Radiant PM-1400F Calibration System in a dark room, the wave length difference for each color will only be less than 0.01nm. Our patented control system allows users to select several different color spaces such as; 2k (REC709), 4K (REC2020) or create your own color space by using our user-friendly software.
---
COLOR COORDINATION PROCESS
The same batch of LED's with discrete distribution are all moved to PAL Mode Chroma Area through color coordinate calibration Technology. Since each LED batch produced has different coordinates this requires precise color calibration, which in turn allows:
1. Allows the LED display to show natural and vivid colors. 
2. Ensures that all LEDs have been color rendered
---
DIGITAL DATA REVISION
If an single pixel fails, the data will be read-out from the EEPROM and then re-wrote to the replacement chip. After this process the brightness value is calibrated again to ensure the uniformity of the entire system, thus providing easy and fast maintainability. At the same time, the system records every displays' initial calibration data to avoid uneven brightness caused by led attenuation. The updated screen brightness calibration data and recorded data, both ensure the uniformity of
the display's brightness over a period of time.